At Old Line Construction, Inc., we provide full civil site construction services for industrial, government, commercial, and noncommercial clients. We are a general contractor for total site development of all sizes. Our team has over 40 years experience in this business. Below, you can find the services we offer, or you can download our Capability Statement.
Old Line was founded and is known for its underground utility expertise. Our highly skilled personnel are proficient in utility installation and are familiar with all local specifications. This enables us to tackle utilities work with a high degree of precision and speed.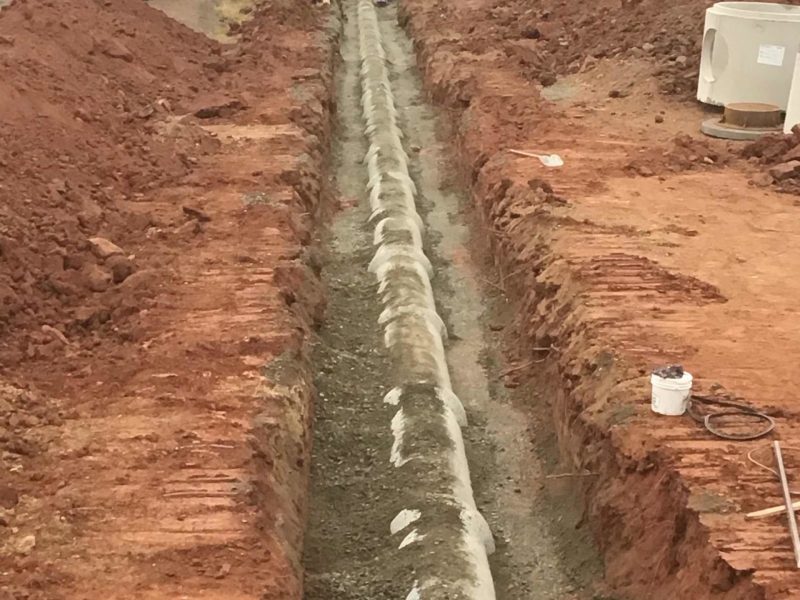 The Old Line team is well versed on the latest regulations of stormwater management and have the certifications required.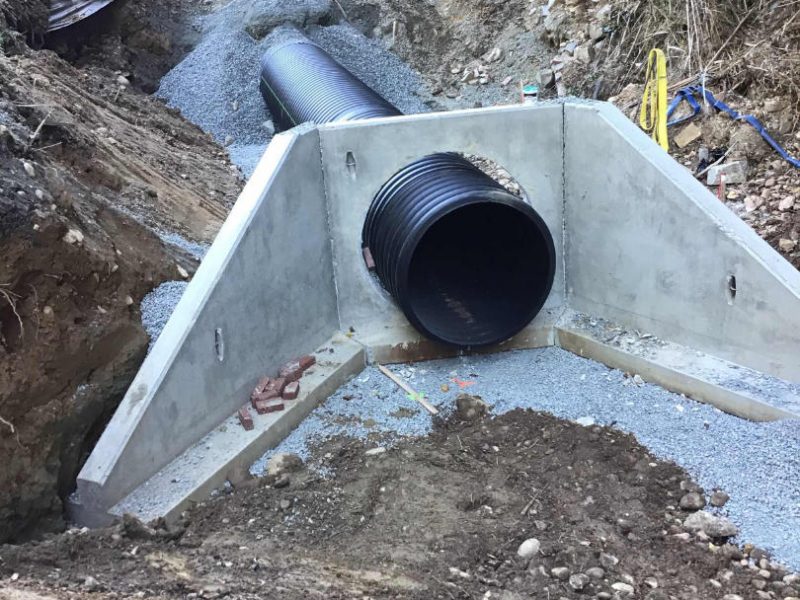 Erosion and Sediment Control
Our team takes pride in maintaining excellent relationships with the regulatory agencies and inspectors that oversee our projects. These relationships and our reputation allow us to take a proactive, cost effective approach toward the establishment and maintenance of our erosion and sediment control measures. Having worked on numerous projects with varying degrees of difficulty and wide ranging requirements, our team is able to analyze your site and provide constructive feedback in both the design and construction phases. We keep your project in compliance, meeting and often exceeding agency requirements.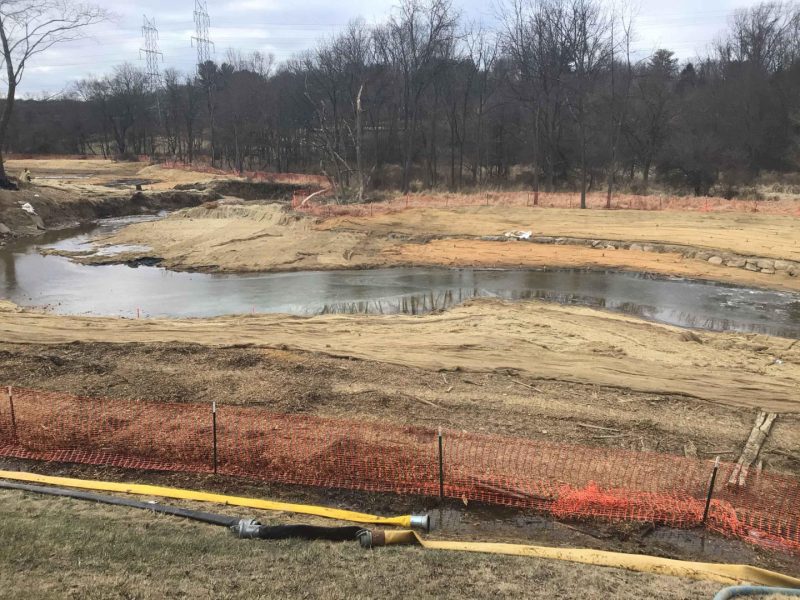 The Mid-Atlantic region often produces sites with problematic soil compositions. These conditions can negatively impact the project schedule and budget if left to inexperienced contractors. OLC takes pride in working collaboratively with your geotechnical team to develop cost-effective solutions to remediate soil issues on even the most difficult sites.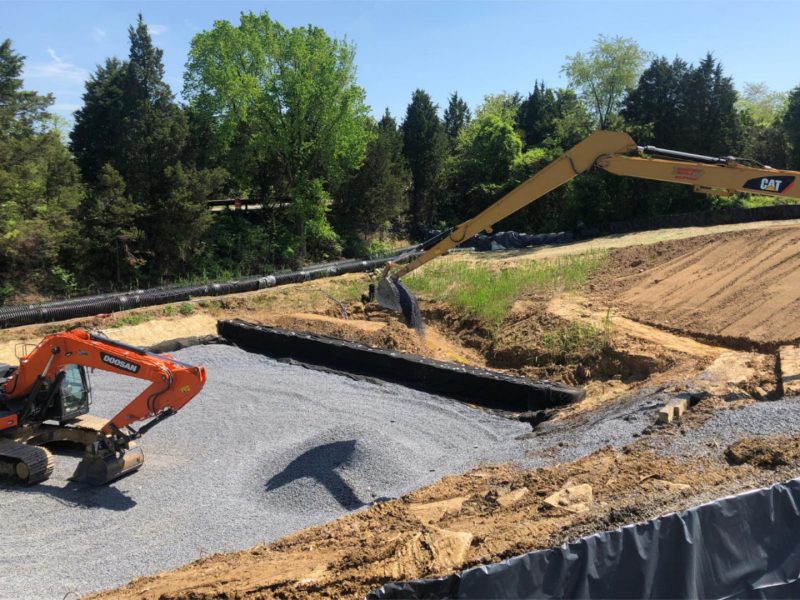 Stream restoration and wetland mitigation work are becoming more prevalent on projects throughout the Mid-Atlantic region. Our attention to detail and expertise ensures that you and the approving agencies will be delighted with our stream restoration and wetland mitigation work.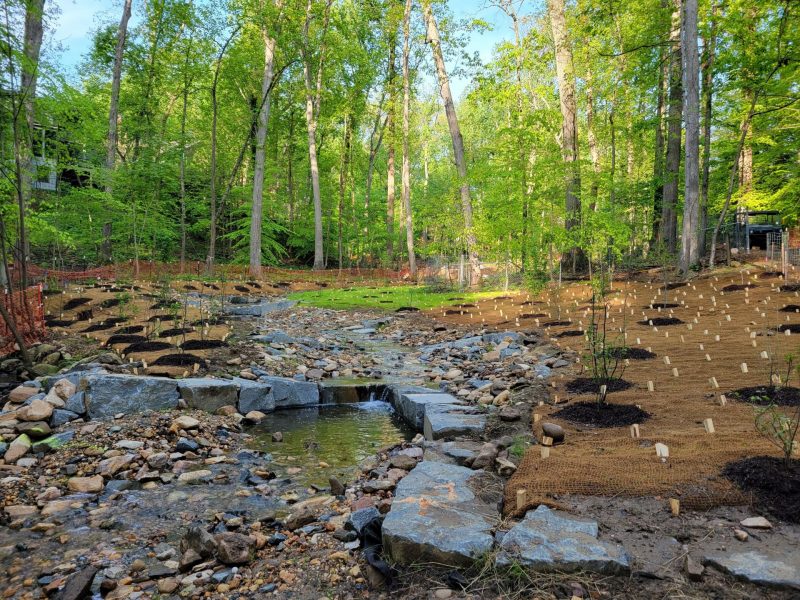 Old Line self performs the clearing and grubbing required on its projects. Along with our trusted partners, OLC will strive to ensure that as much material as possible is reused on site, recycled locally, or salvaged to reduce costs and to enhance public perception of the project.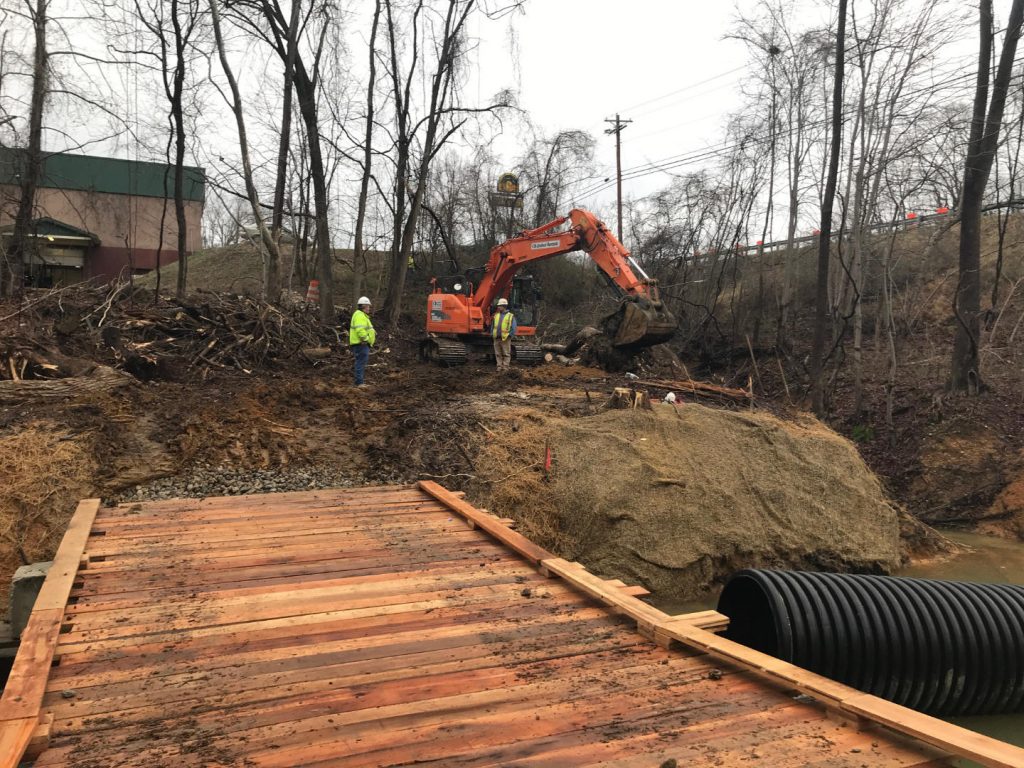 Old Line Construction staff along with trusted partners have the capabilities to install cast in place concrete as required.